We recently replaced the pylon cabinet for Texas Steakhouse and Saloon in Princeton, WV. The cabinet is 10′-0″ x 32′-0″ aluminum sign cabinet constructed from 2″ square tubing.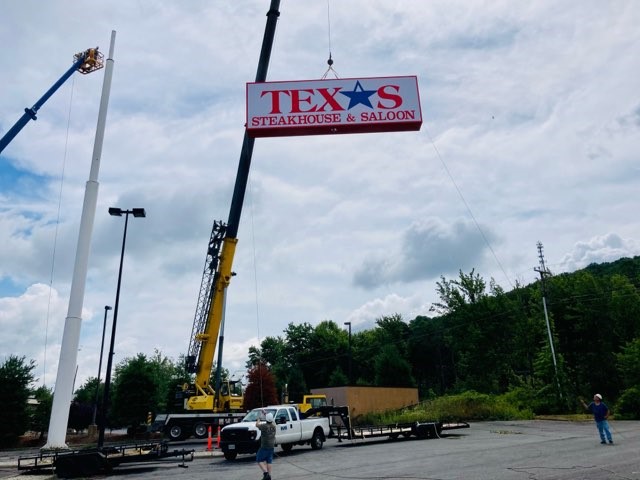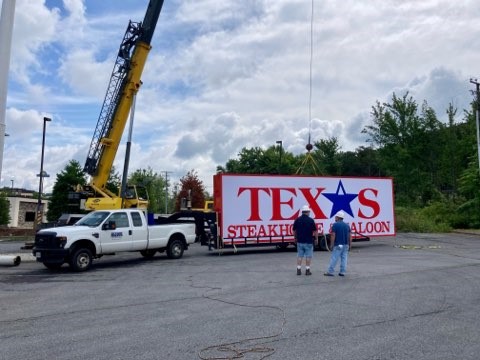 The flexible faces are decorated with vinyl graphics. The bleed retro frame allows the LEDs to illuminate the entirety of the face, which prevents shadows or dark spots cast from the frame. We constructed the sign in our shop then transported it to the site and installed it on the existing pole.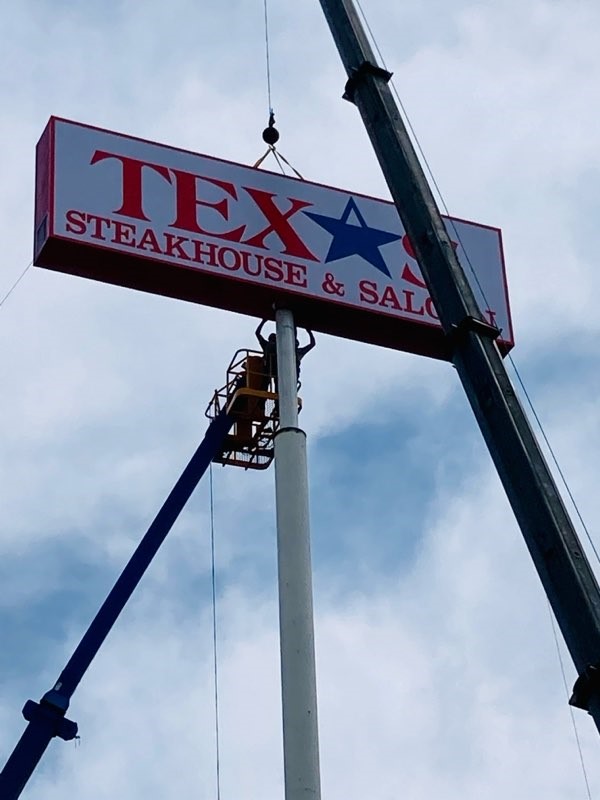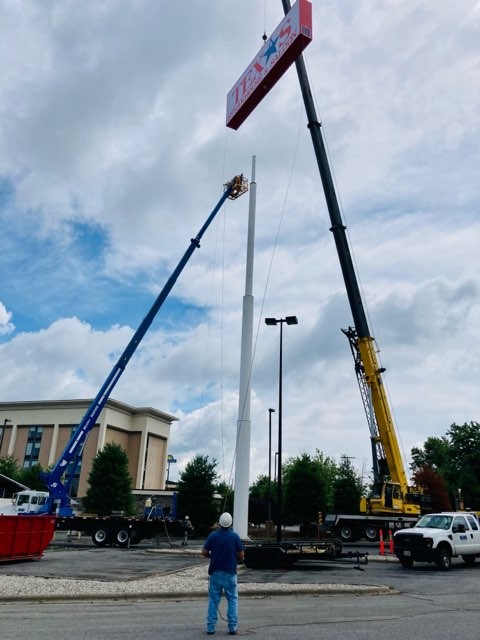 Thank you to Texas Steakhouse for trusting us with this job! We look forward to working with them in the future.