When it comes to signs, there are a number of mistakes that can be made as far as design and construction are concerned. We've compiled a short list of some of the most common mistakes to avoid.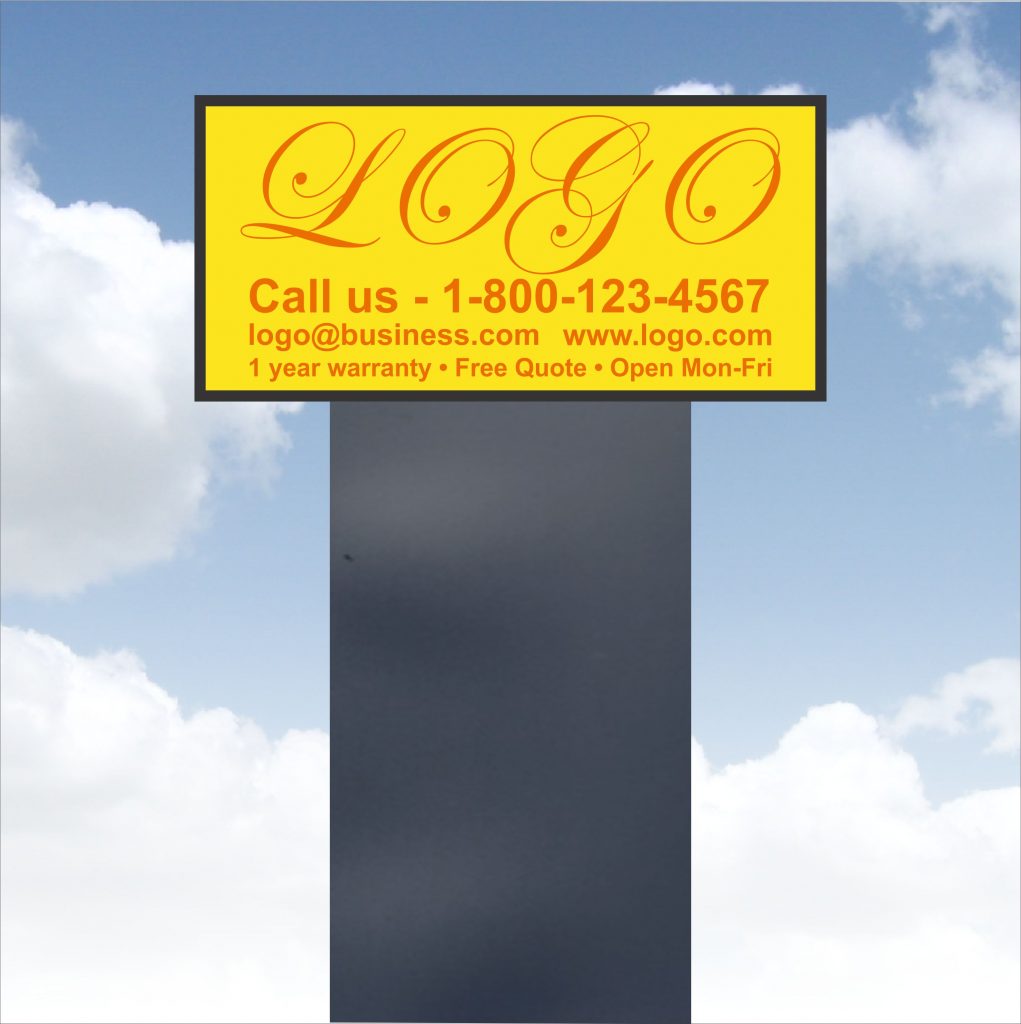 Permanent store front banners
Banners are useful for temporary applications. "Now hiring," "Coming soon," or "Now Open" are prime examples of banner usage. But using a banner as your permanent signage is not advisable. It often looks unprofessional and unfinished. Investing in a sign is more effective and lasts much longer.
Illegible or too small copy
Fancy scripts and elaborate fonts can be fun in print, but when it comes to signage they are often unreadable at distances. Fonts don't have to be boring to be legible, though. Script fonts can work so long as they aren't too "fancy" or too thin. When considering a font for your sign, the size of the font matters as well. If your copy (text) is smaller than any logos or graphics, then effective readability will decrease.
Low contrast design
Low contrasting sign designs can lack character and fail to capture the viewers attention. You'll want to choose a logo and sign design that "pops". Too similar colors or designs can blend together and lose the intended effect.
Unclear message
Your business name is important. You probably put quite a bit of thought into choosing just the right name for your business. When it comes to your signage you should put just as much consideration into it if not more. Is your business a restaurant? Hotel? Clothing store? Your brand should be clearly indicated by your sign. Ask yourself, "If I were unfamiliar with my brand, would I know what type of business it is?"
Not knowing your target audience
Knowing who to target with your marketing helps immensely with increasing sales. The same goes for your sign. The style of your sign reflects your brand to your customers. It's worth taking the time to figure out what your target audience is so that your sign can clearly communicate the right message to them.
Too much information
In most cases people don't like information overloads. It confuses and overwhelms them. It's a good rule of thumb to include as little information as possible on your sign. Business name, phone number, and perhaps a website are useful to include on your signage, but much more than that and it easily becomes too much. Less is more.
Cutting corners
Some sign companies cut corners to save on cost. It might be tempting when you see the price point, but in the long run could add to the initial cost of the sign when it requires additional service or repairs due to being constructed from cheap materials.
If you want help with any of your signage needs, contact us today. We're more than happy to assist you.