In the BrandSparx Better Homes and Gardens American Shopper Study, 41.5% of those surveyed said that they made assumptions of quality based solely on the appearance of a company or business's sign. That's 41% of potential clientele making a decision about the services or products entirely on the aesthetics of the sign!
If you have a brand new or well-maintained sign that's good news for you! But what if your sign is older and starting to look a little worn?
Proper sign maintenance can make a big difference for a business. Just think – if you saw an old, dirty, damaged motel sign, would you want to spend the night there? You might even assume they had a lack of pest control, even if it wasn't true.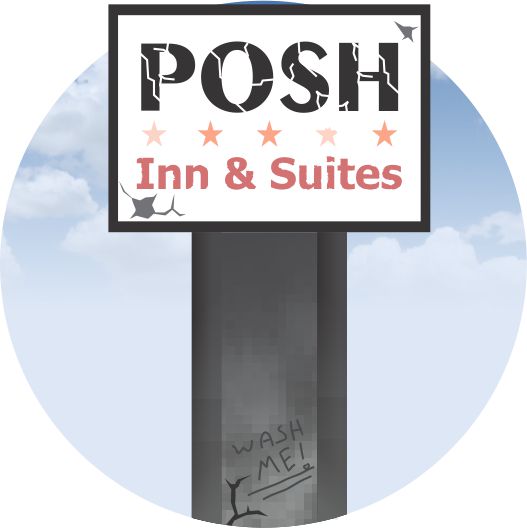 How often should sign maintenance be scheduled?
Regular Sign Maintenance
A regular monthly or quarterly cleaning can make a huge difference. The frequency of cleaning will depend on the surrounding conditions and location of the sign. Wiping down the face and cabinet with a soft, damp cloth is an easy method for removing dirt, pollen, and other debris from the sign without causing damage to the vinyl.
Also, ensuring the sign is completely lit improves the quality. Replacing burned out lamps or LEDs as needed is necessary for maintaining illuminated signs of all types. By replacing lamps with long-lasting, high output LEDs one can extend the life of your sign's illumination. Make sure to periodically check and see if the whole sign is still lit. When it's not, promptly schedule service.
Damaged sign faces can be caused by several things – inclement weather, high winds, various objects or projectiles hitting the sign, sun-exposure, or age, to name a few. Damage to the exterior of a sign includes cracked faces, broken frames or cabinets, or peeling, flaking vinyl. Repairing or replacing these elements as necessary will maintain the "like-new" appearance of your sign.
So, make sure potential customers aren't passing by your business because of the poor representation of a damaged, dirty, old, worn-out sign. Schedule maintenance with Skyway Outdoor, Inc. today.